May 14, 2018
Easter Seals: Supporting the Mission and Saving Money with Natural Gas
Our CNG vehicles have been a screaming success at every level. Staff members appreciate not having to work extra hours to fuel vehicles, and the program saves money on fuel costs by decreasing mileage. Program participants also love the new front-seat access provided by the MV-1s.
Easter Seals Capital Region & Eastern Connecticut (Easter Seals) is not your typical fleet--particularly when you consider the unique set of challenges it faced to fuel its vehicles. An affiliate of the national Easter Seals organization, the organization is committed to helping individuals with disabilities--like traumatic brain injuries, chronic or persistent illnesses, and developmental disabilities--get medical rehabilitation, vocational training, and access to support services. This requires reliable transportation for program participants who have limited mobility or live in remote areas.
Connecticut state law restricts people with disabilities participating in a program such as Easter Seals from being left alone in a vehicle. To comply with the law, staff members were previously required to come in early and drive extra miles just to fuel their vehicles before picking up passengers.
"We were incurring significant gasoline and vehicle use, on top of staff costs, to gas the vehicles at the station miles away," said Dr. Allen Gouse, president and CEO of Easter Seals Capital Region & Eastern Connecticut.
Pulling Together a Team
Gouse knew that the Easter Seals fleet needed an affordable alternative to address its fueling challenges, but also that he would need some guidance. After connecting with the local Clean Cities coalition, Norwich Clean Cities, the Easter Seals team was introduced to a number of experts that could help them understand the benefits and considerations of different alternative fuels. Once they settled on compressed natural gas (CNG), Gouse tapped the coalition as a resource to help them vet vendors, understand vehicle options, and publicize their efforts.
"Clean Cities coalitions have resources available that fleet managers may not be aware of, or may not be able to take advantage of on their own," said Norwich Clean Cities Coordinator Jeanne Kurasz, "We are able to offer valuable insights about alternative fuels and access to a wide network of experts who can step in and help if it's needed."
CNG was quickly recognized as an obvious solution for the Easter Seals fleet, partly because of its availability in the area. Norwich Public Utilities (NPU), the city-owned utility company that houses Norwich Clean Cities, uses CNG for more than a third of its fleet and operates a public CNG fueling station. NPU also opened a second public CNG station in June 2016, funded partially through the Federal Highway Administration's Congestion, Mitigation, and Air Quality Improvement (CMAQ) program.
"Having two public CNG stations not only provides more access to fueling options, but it cements Norwich's interest and commitment to CNG." Kurasz noted.
Finding a Solution
After carefully evaluating the costs and benefits of a variety of alternative fuels, Easter Seals decided to purchase 16 CNG vehicles in two waves during 2015. The vehicles are a mix of Ford Transit vans and MV-1 wheelchair vans. Since the State of Connecticut purchases transportation services for Easter Seals program participants, reducing transportation costs also proved beneficial to the state budget. Gouse was able to show the state the "remarkable return on investment" and cost reduction of employing CNG transit vehicles, and the State provided grant support to purchase the vehicles.
The Ford Transit presented a significant challenge for Easter Seals because the CNG tank is located inside the vehicle across the rear doors, posing a challenge for installing wheelchair lifts. As a result, Gouse turned to MV-1s, which allow wheelchair access in the front passenger seat. This resulted in an unexpected benefit to the CNG MV-1. Most transit vehicles have wheelchair lifts in the rear of the vehicle, so individuals with limited mobility are typically forced to sit in the back. With front passenger seat access, Easter Seals' program participants literally moved from the back to the front of the bus.
"Chris, a program participant with limited mobility and communication, loves being able to use the front seat of the MV-1s," said Hugh Caldwell, director of adult programs. "His enthusiasm and excitement are contagious, and we're proud to be able to provide Chris this service."
While there was an existing CNG station operated by NPU, Easter Seals chose to install an onsite fueling system that fills its vehicles overnight. According to Gouse, his fleet provides a "classically ideal situation for time-fill fueling," as staff members finish routes at 4:30 p.m. and do not need to use the vehicles until the next morning. The staff appreciates the "set it and forget it" system of fueling, since they no longer have to get to work early and drive long distances to fuel vehicles.
"It's important to the organization to increase the efficiency of tasks that you don't often think about," Caldwell said. "We are now able to spend staff hours serving our program participants rather than fueling vehicles."
Seeing the Benefits
"Our CNG vehicles have been a screaming success at every level," Gouse said. "Staff members appreciate not having to work extra hours to fuel vehicles, and the program saves money on fuel costs by decreasing mileage. Program participants also love the new front-seat access provided by the MV-1s. And, of course, CNG as a fuel is less expensive than regular gasoline."
By using more fuel-efficient vehicles, Easter Seals has reduced its fuel consumption by 20%. On top of that, Easter Seals has fuel costs of $0.123 per mile for CNG, as compared to the $0.190 that they would have paid for gasoline. The combined 35% decrease in fuel cost per mile results in savings of $23,450 per year for the 350,000 miles driven by Easter Seals. The fleet also saves an additional $29,421 per year by fueling on site, rather than having staff drive to remote stations.
As a nonprofit organization, the extra savings from the new CNG vehicles are transferred back to support Easter Seals' mission of helping people overcome barriers to a meaningful and productive life.
Reflecting on Success
With the support of their community and Clean Cities, Easter Seals overcame all the challenges that arose and was able to complete a successful project. One of the most important lessons Gouse emphasized was the importance of working with dependable suppliers and advisers.
"We had a lot of good supporting characters," Gouse said. "What made it work was that we found people we could trust. When we faced challenges , I had enough confidence in the folks we were working with. And, of course, Clean Cities was there always keeping an eye out to make sure the right things were happening."
For more information about Easter Seals and their work, see Easter Seals Hartford.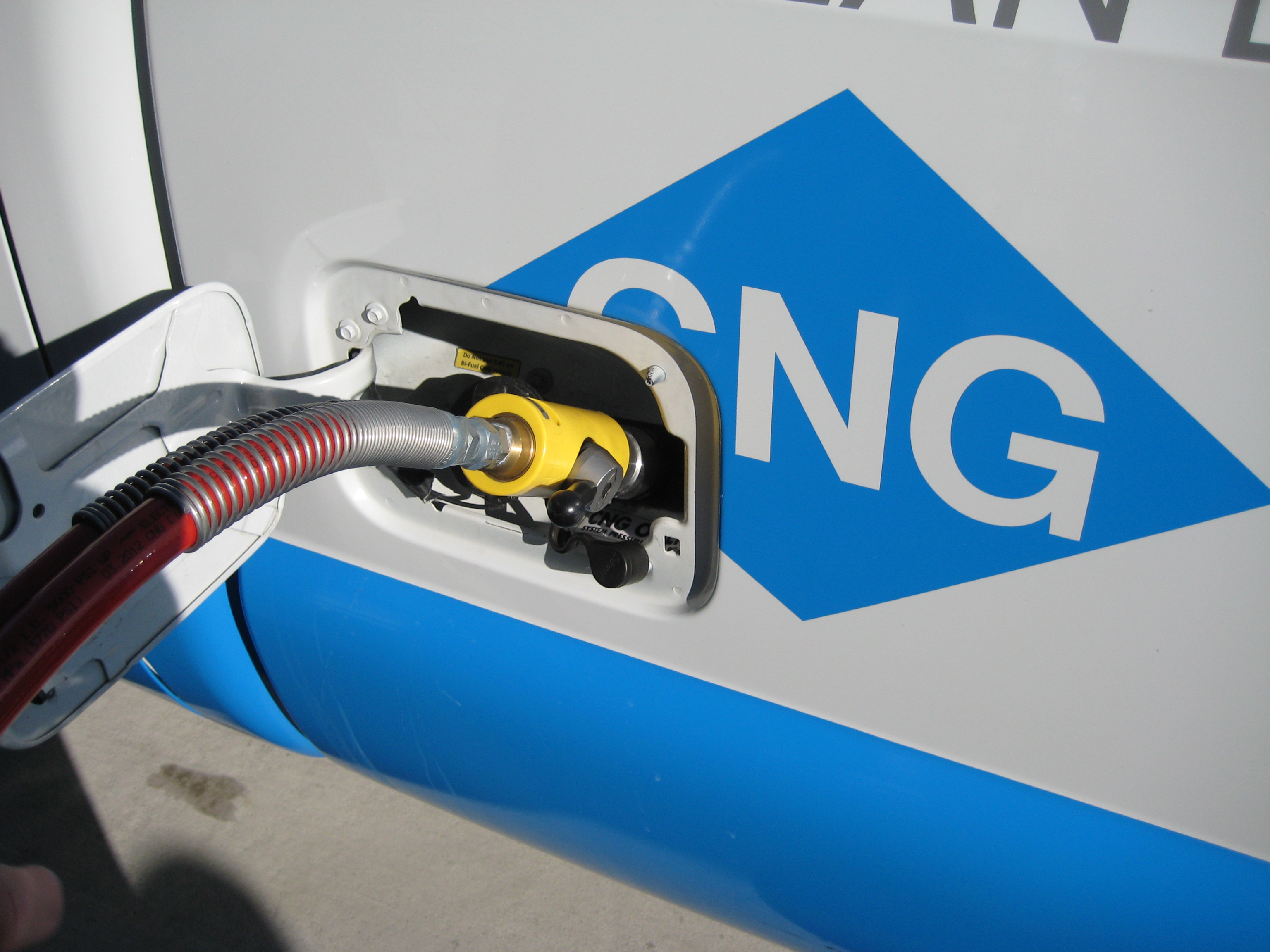 Alternative Fuel: Compressed Natural Gas
Number of CNG Vehicles: 16
Infrastructure : Private CNG Station
Motivation: Fuel economy, fueling convenience