May 29, 2018
Electric Refrigeration Translates Fuel Burn into Savings for Nonprofit
Once fleets learn about idle-reduction technologies and best practices, it's usually an easy decision for them to make a change in their operations.
When parked, it's a common practice for operators of refrigerated trucks and trailers, also known as reefers, to maintain proper temperatures by idling the auxiliary diesel generator in their transport refrigeration units (TRUs). But just because it's commonplace, doesn't make it cost-effective--or healthy for the surrounding area.
That's why Portland, Oregon-based Meals on Wheels People--which provides meals for seniors in the Portland metropolitan area--now powers the TRUs in its fleet with electricity. Thanks to guidance Meals on Wheels People received from the Columbia-Willamette Clean Cities Coalition (CWCCC), the nonprofit's trucks now leave the loading dock early each morning to deliver food to regional outlets, then rely on electrified parking spaces when they return in the middle of the day to restock for afternoon deliveries. Meals on Wheels People has substantially reduced operating costs and emissions since switching its fleet--all while ensuring its cargo stays at the desired temperature.
As an added bonus, employees who work in the dock area and adjacent offices, as well as nearby businesses and residences, say they have noticed fewer exhaust fumes and enjoy a quieter operation overall.
"More than 20 refrigerated fleets are participating in our technical assistance project, which received support from an Environmental Protection Agency Pollution Prevention Program grant," said Brian Trice, CWCCC coordinator. "Once fleets learn about idle-reduction technologies and best practices, it's usually an easy decision for them to make a change in their operations."
CWCCC is working in partnership with a variety of its coalition members--such as CleanFuture, Shorepower Technologies, Portland State University, Transportation Research Education Center, and Forth (previously called Drive Oregon)--to promote electrified idle reduction in refrigerated fleets. With support from the coalition's joint technical assistance project, four other fleets in the region have implemented TRU idle-reduction projects, and many more fleets are in the process of evaluating their options.
The choice to install electrified parking was clear for Meals on Wheels People after its Green Team reviewed an idling analysis, which laid out the financial and environmental benefits of moving to electricity. The analysis was conducted by CleanFuture as part of CWCCC's technical assistance project.
"Few fleet operators realize how much fuel is wasted in parked reefers that could be saved with shore power electricity," said John Thornton, president of CleanFuture.
CleanFuture has found that it's common to find a delivery fleet's TRU idling about 40%-50% of the time while parked at distribution centers.
"Idling refrigerated trucks and trailers while they are parked is unfortunately an accepted status quo," Thornton said. "We're working to share information and identify cost savings in each fleet's operation. Electric TRUs, combined with electrified parking spaces, are a win-win because they provide a cost-effective and healthier solution overall."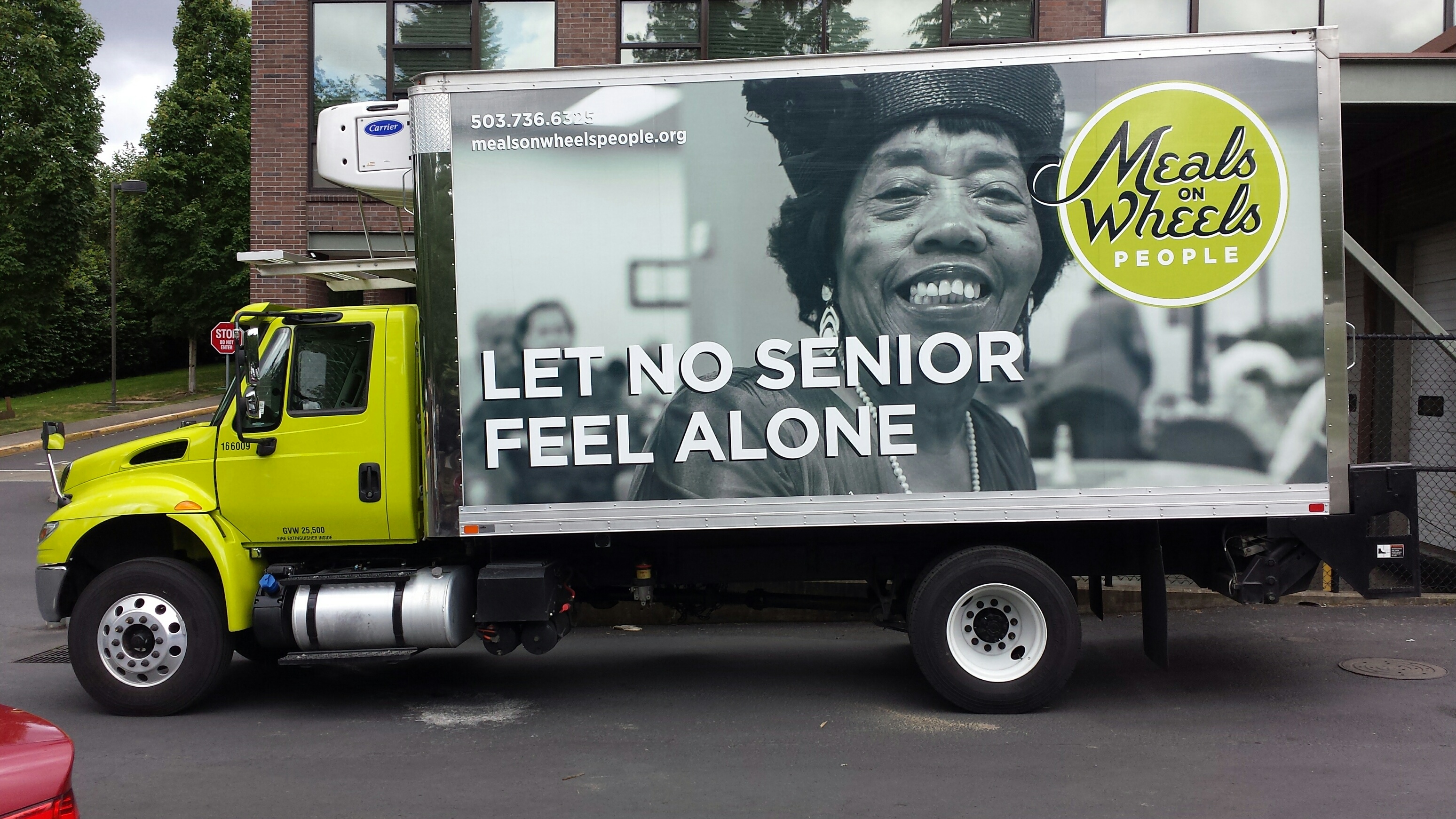 Alternative Fuel: Electricity
Technology: Plug-in electric transportation refrigeration units
Motivation: Cost savings, air quality, idle reduction, noise reduction