Maps and Data - Types of Vehicles by Weight Class
Find maps and charts showing transportation data and trends related to alternative fuels and vehicles.
OR
Fuels & Infrastructure: Fuel Trends

Fuel Taxes by Country

Comparison of gasoline and diesel taxes in Organization for Economic Cooperation and Development countries

Last update March 2019

Fuels & Infrastructure: Alternative Fueling Stations

TransAtlas

Interactive map displays existing and planned alternative fueling stations, alternative fuel production facilities, light-duty vehicle densities, roads, and political boundaries

View Image

Fuels & Infrastructure: Transportation Infrastructure

Fuels & Infrastructure: Biofuels Production

Cellulosic RFS2 Mandates and RINs Retired

Displays yearly Renewable Fuel Standard (RFS) volume requirements, Environmental Protection Agency (EPA) volume requirements, and Renewable Identification Numbers (RINs) retired

Last update June 2019
Types of Vehicles by Weight Class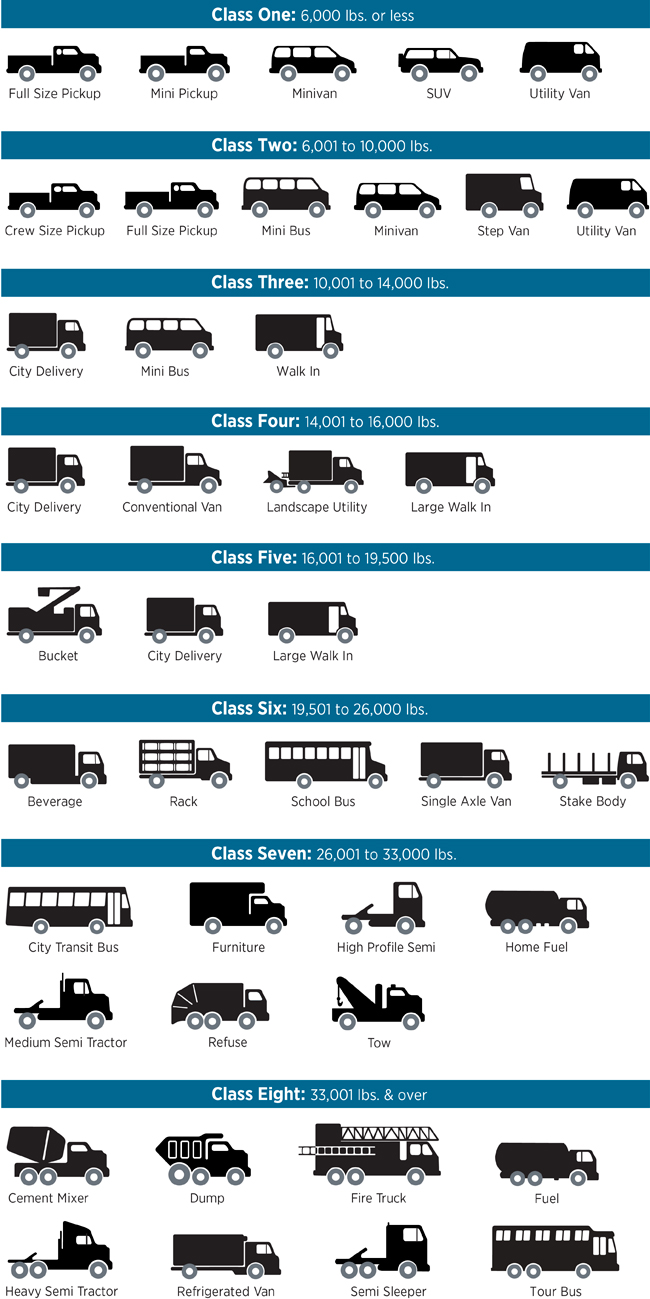 This chart shows typical vehicle types found in the Federal Highway Administration (FHWA) vehicle classes. For more information about vehicle categories see
Vehicle Weight Classes and Categories.
Print