Maps and Data - TransAtlas
Find maps and charts showing transportation data and trends related to alternative fuels and vehicles.
OR
Vehicles: Fuel Consumption and Efficiency

Energy Expenditures by Sector

Trend of U.S. transportation and residential energy expenditures, per capita, from 1970 to 2020

Last update September 2022

Vehicles: Vehicle Market

TransAtlas

Interactive map displays light-duty vehicle registration counts over time by state and fuel type

View Image

Vehicle Weight Classes & Categories

Charts illustrate the vehicle weight classes and categories used by the Federal Highway Administration (FHWA), the U.S. Census Bureau, and the U.S. Environmental Protection Agency (EPA).

Last update June 2012

View Image

Vehicles: Driving Patterns

Fuels & Infrastructure: Fuel Trends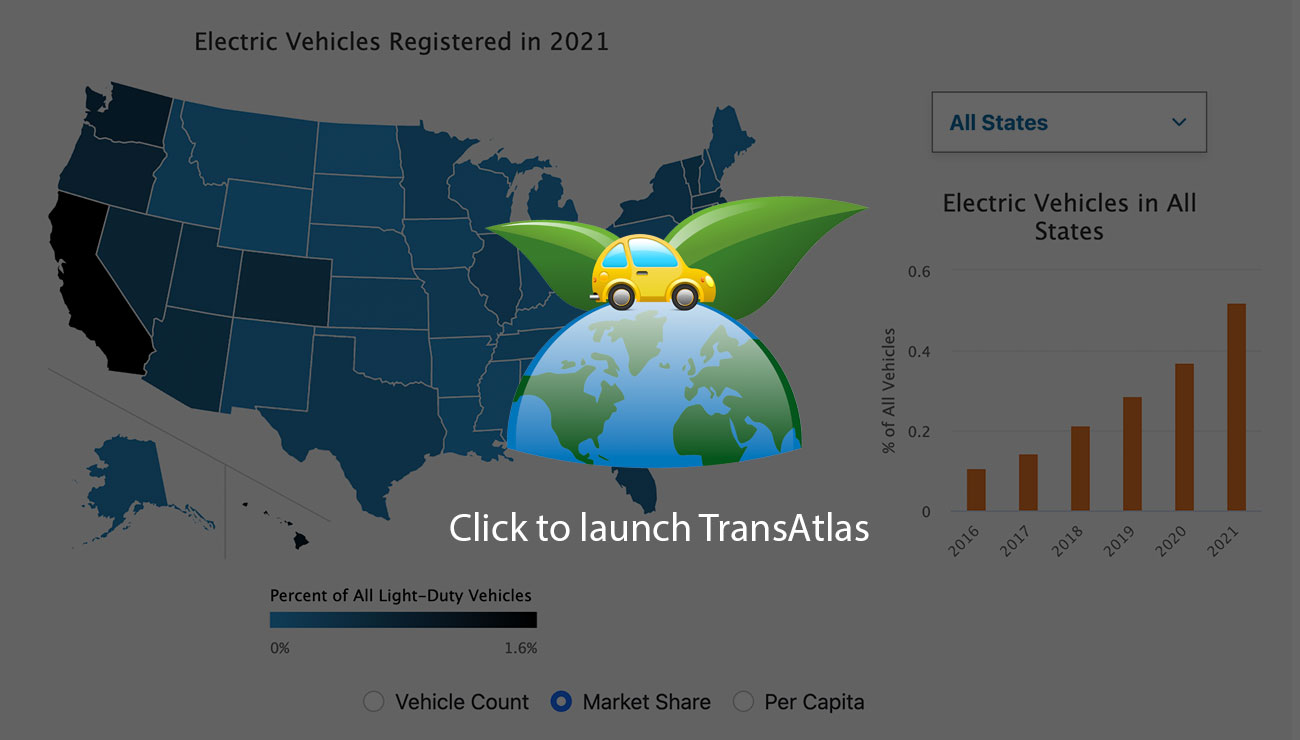 TransAtlas is an interactive map that shows the density of light-duty vehicles per state based on registration counts derived by the National Renewable Energy Laboratory with data from Experian Information Solutions.
Print