Maps and Data
Find maps and charts showing transportation data and trends related to alternative fuels and vehicles.
OR
TransAtlas

TransAtlas is an interactive map that uses a Google Maps interface to display: Existing and planned alternative fueling stations Alternative fuel production facilities Light-duty vehicle density Roads and political boundaries Users can customize the map display and print and query the underlying data. TransAtlas is part of a suite of geographic analysis tools for renewable energy developed at the National Renewable Energy Laboratory.

View Image
Registered Electric Vehicles by State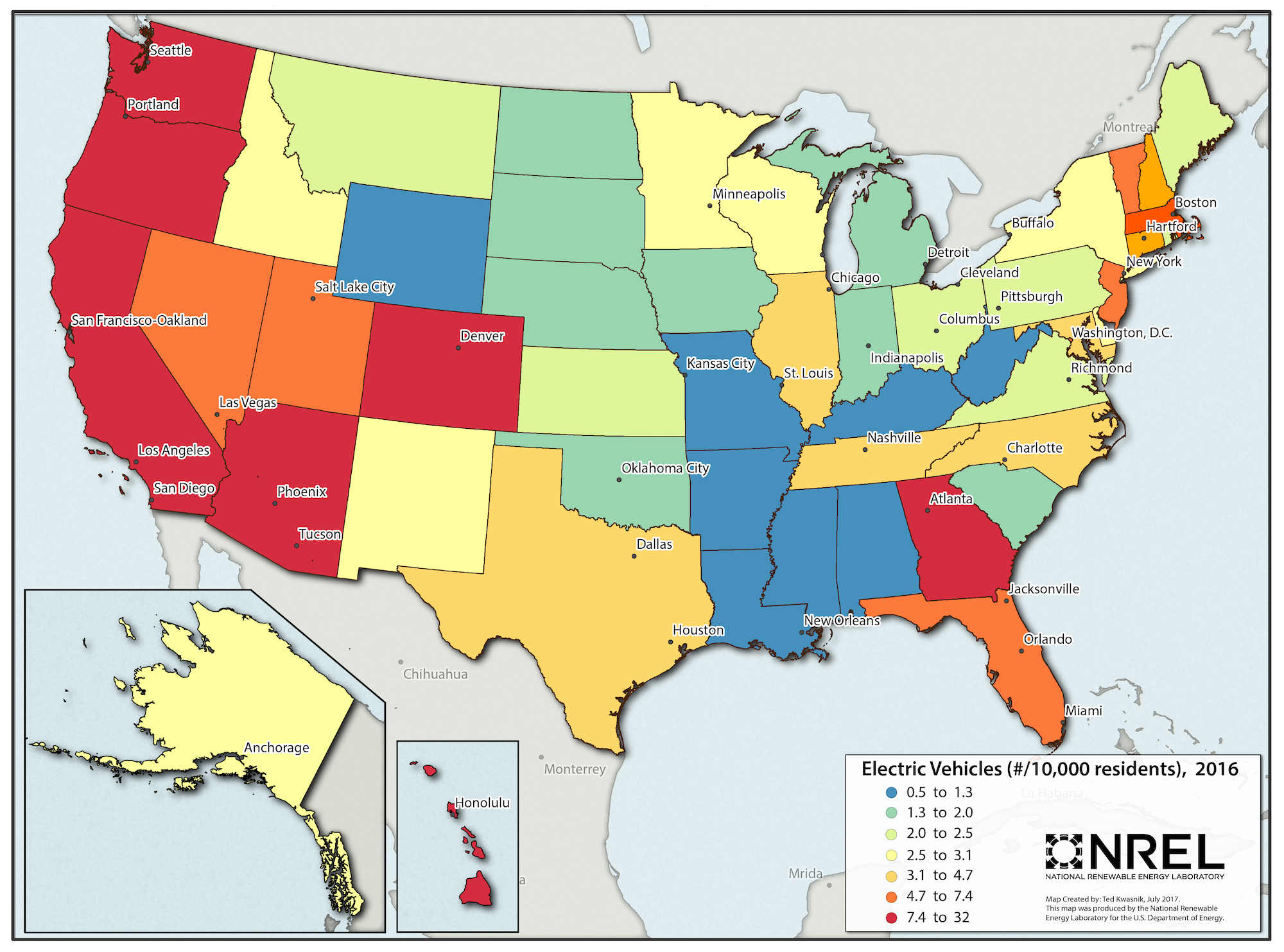 Source: National Renewable Energy Laboratory and IHS Automotive
Electricity is considered an alternative fuel under the Energy Policy Act of 1992. It can be produced from a variety of energy sources, including oil, coal, nuclear energy, hydropower, natural gas, wind energy, solar energy, and stored hydrogen. The use of electric powered vehicles instead of conventional vehicles can help reduce U.S. reliance on imported petroleum and increase energy security. Electric Vehicles (EVs) also provide multiple benefits to the consumer such as improved fuel economy compared to similar sized conventional fuel vehicles, and reduced tailpipe emissions. The Electric Vehicle (EV) population includes Battery Electric Vehicles (BEVs), Plug-in Hybrid Electric Vehicles (PHEVs) and Hybrid Electric Vehicles (HEVs). For more information on available EV models see
U.S. HEV Sales by Model
and
U.S. Plug-in Electric Vehicle Sales by Model
.
Print